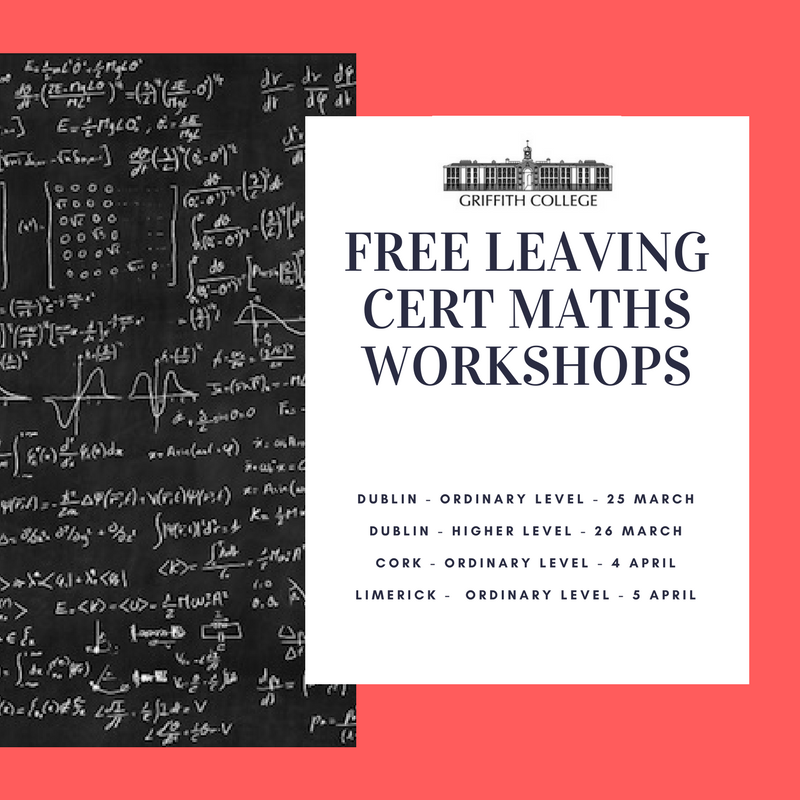 It's coming down to the time where Leaving Cert students are starting to panic. But here at Griffith College we're offering a FREE full-day Maths revision workshop for all Leaving Cert students.
These classes will be held during the Easter school break. We still have places left for our FREE courses so fill out the form now to secure your place. These courses usually cost between €200-400 so act now to reserve your spot!
Please remember to register for the courses before March 14th, 2018 as places are limited.
Maths Revision Cork

Maths Revision Dublin

Maths Revision Dublin

Maths Revision Limerick

 

Ordinary level

April 4th 2018

9.00 am – 5.00pm 

Ordinary level

March 25th 2018 

9.00 am – 5.00 pm

Higher Level

March 26th 2018

9.30 am – 5.00 pm

Ordinary level

April 5th 2018 

9.30  – 5.00 pm