Digital Learning Department
Home
Technology Enhanced Learning Supports
Welcome to the Digital Learning Department (DLD). This page provides information and training resources to support lecturers and learners on blended programmes.
If you are having difficulties with any of Griffith College's learning tools (e.g. Moodle, Zoom or Microsoft Office 365), please email the DLD team on [email protected]  for a solution to any e-learning problem big or small.
Alternatively, we also provide online drop-in sessions:
Learner drop-in sessions run every Wednesday from 1pm - 2pm.
Lecturer drop-in sessions run every Thursday from 1pm -2pm.
Who are we
Technology Enhanced Learning operates alongside the Head of Teaching and Learning, offering support and training with all forms of digital learning, from use of Moodle activities and Zoom conferencing to creating e-lectures in the e-learning labs and supporting blended delivery.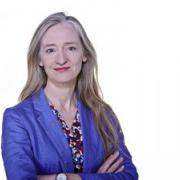 Alice Childs – Learning Technologist Manager
Room D205  
Phone: +35314163312 
Office Hours:  9am - 5.30pm, Monday to Friday
Email: [email protected]

Greg O'Brien – Learning Technologist
Room D205  
Phone: +35314163468
Office Hours: 8am – 4.30pm Monday and Wednesday and 9am - 5.30pm, Tuesday, Thursday and Friday
Email: [email protected]

Sam Whelan – Learning Technologist and Programme Development Executive
Room D114A  
Phone: +35314163310
Office Hours: 8.30am – 5pm, Monday to Friday
Email: [email protected]
Moodle A.R.M Video Guides