Griffith College Cork Student Takes Local Art Scene by Storm
A Griffith College Cork student is doing the whole College proud and taking the local art scene by storm with the announcement of her second exhibition in Cork city.
Tetiana Milshyna recently finished her English language programme here at Griffith College Cork. On top of being a diligent student she is also a fabulous painter.
Her next exhibition will be in Mayfield Library on the 22nd October. She will have popular prints for sale and her own original creations on show.
Her first exhibition was held in Fitzgerald's Park in July which received great praise.
The centre piece of the exhibition will be Tetiana's stunning watercolour of St. Luke's cross, with St. Luke's itself and Henchy's pub among the notable landmarks immortalised on the canvas.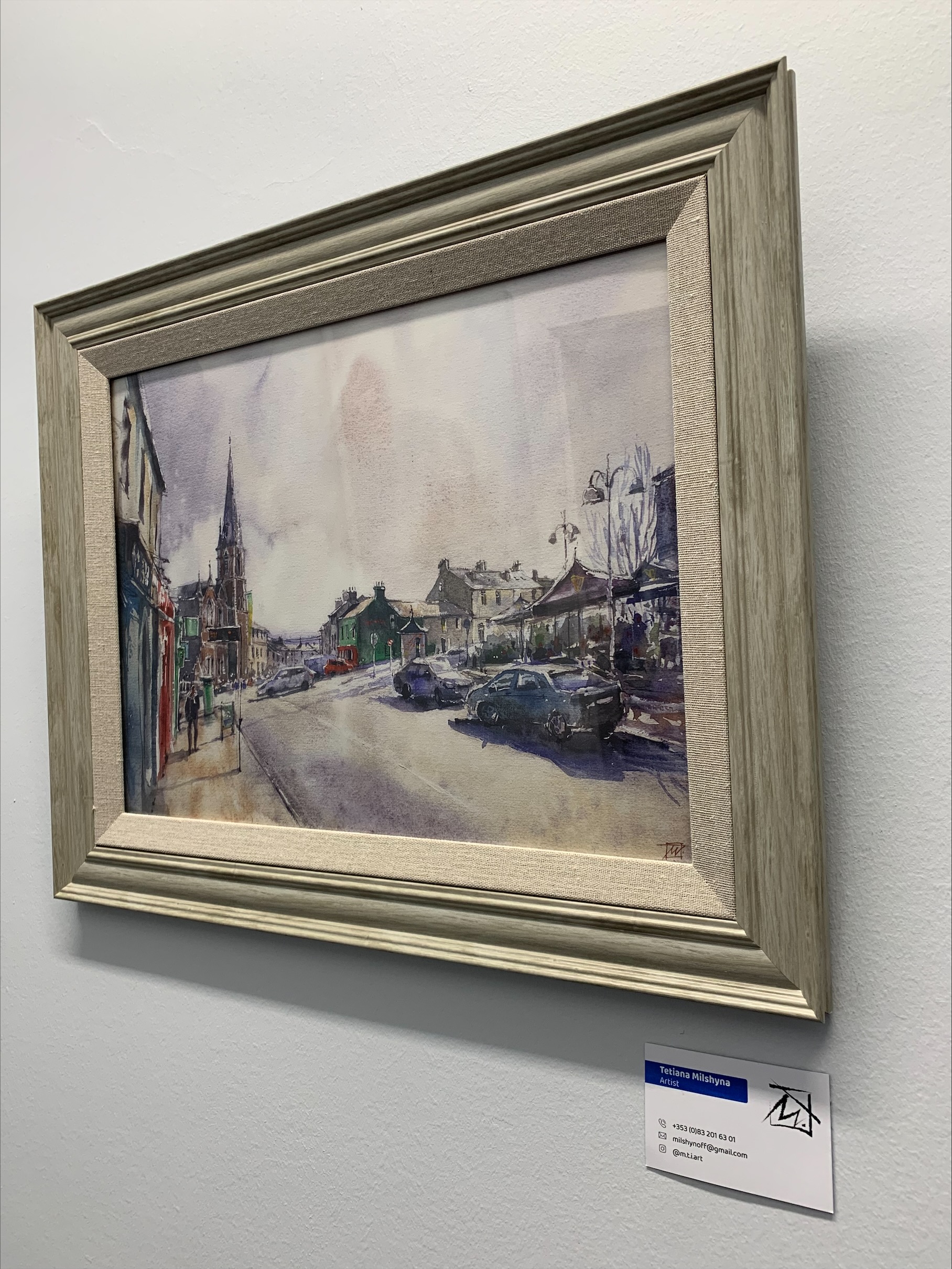 Tetiana has not wasted much time in continuing her art career since coming to this country earlier in the year. She arrived in Ireland in March from Ukraine and quickly made Cork her home.
She enrolled in the Griffith Language Institute in Cork in April and undertook a six-month course to improve her English and make some friends and contacts.
She holds a Masters degree in Art from Boris Grinchenko University in Kyiv, Ukraine.
The talented painter said: "In truth it was always a dream of mine to live in Ireland. I had painted it before I ever moved as I have a best friend living here."
The Ukrainian native is planning to stay in Ireland for the foreseeable future and hopes to further her art career in the Rebel County.
You can check out her work on Instagram and contact her via email at [email protected] for purchases or enquiries.
Tetiana's exhibition in Mayfield Library will be on display until the end of November.