Griffith College Holds Commemoration for Arthur Griffith on Centenary of his Death
The College was named after first President of the Irish Free State in 1922
At 5pm on Friday August 12, Griffith College will host a short commemoration event to mark the centenary of Arthur Griffith's death.
Arthur Griffith was one of the founding fathers of the modern Irish state. It was Griffith's strategy for many years that Irish MPs could set up their own parliament in Ireland. And this is what happened in 1919 when the first Dáil sat in Dublin's Mansion House. Griffith's idea had become reality. The current members of the 33rd Dáil are independent public representatives as a consequence of Griffith's political vision. Griffith was leader of the delegation that negotiated the 1921 Anglo-Irish Treaty and president of Dáil Éireann from January 1922 up to his sudden death on August 12th of that year.
His grandson Shane Gray will be in attendance as a guest of honour. 
As an institution, Griffith College has strong links with Arthur Griffith. In 1991, Griffith College, then known as Business and Accounting Training, purchased the Griffith Barracks site (now the GCD campus). At that time, Professor Diarmuid Hegarty approached and received the consent of Ita Gray, the only surviving child of Arthur Griffith, to rename the institution Griffith College. The directors of Griffith College want to acknowledge Griffith's singular contribution to Irish Independence.
All are welcome to join the ceremony, which will take place at 5pm on the college green at Griffith College, South Circular Road Dublin campus.
Update: 6pm Friday August 12 
Members of Arthur Griffith's family, Tanaiste Leo Varadkar and Griffith College President Diarmuid Hegarty attended the ceremony to honour the important historical figure. 
Griffith's grandson Shane Gray along with his son Breffni and his children Fionn, Naoise and Oisin raised the tricolour on the centenary of his death in 1922.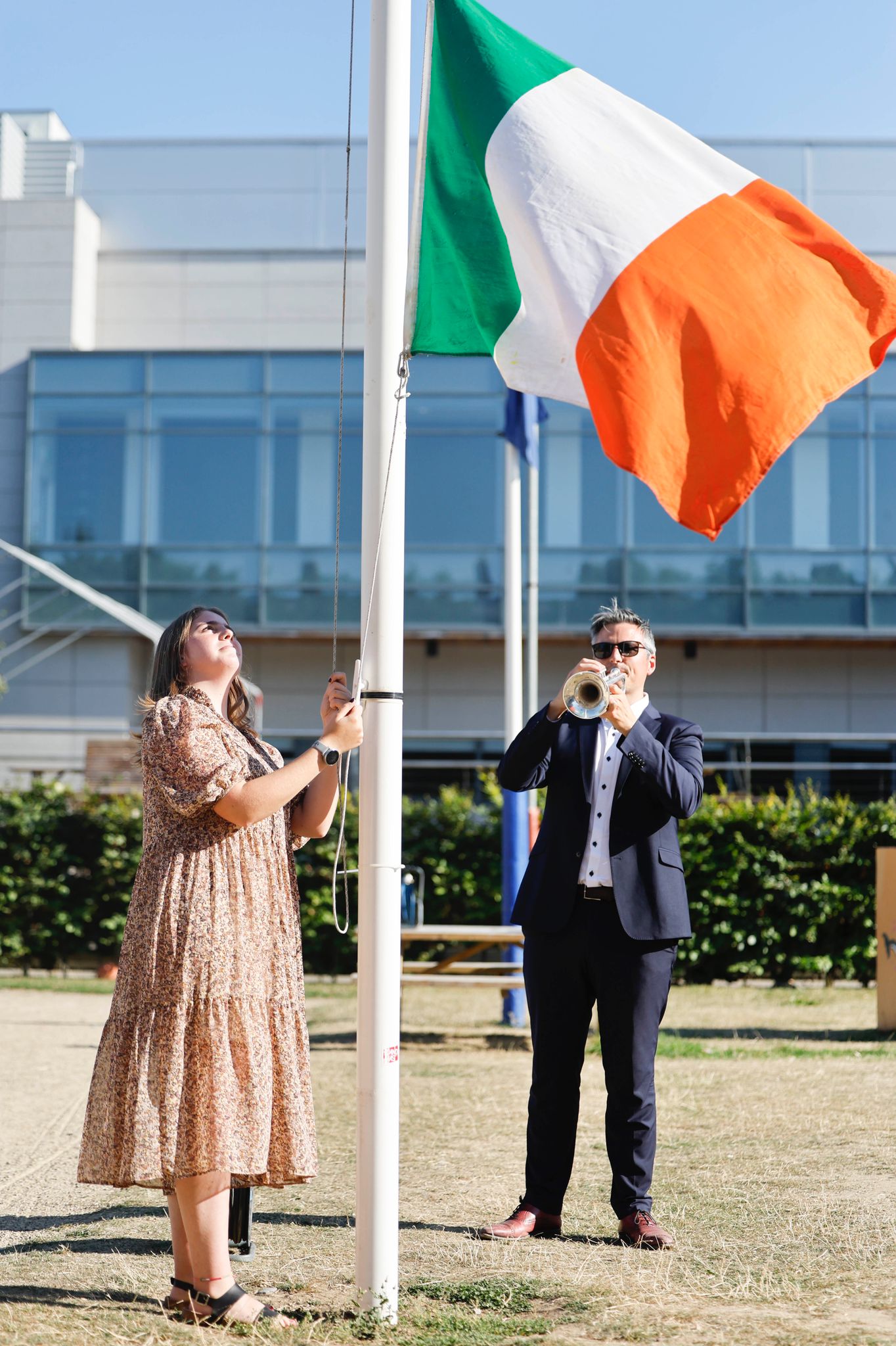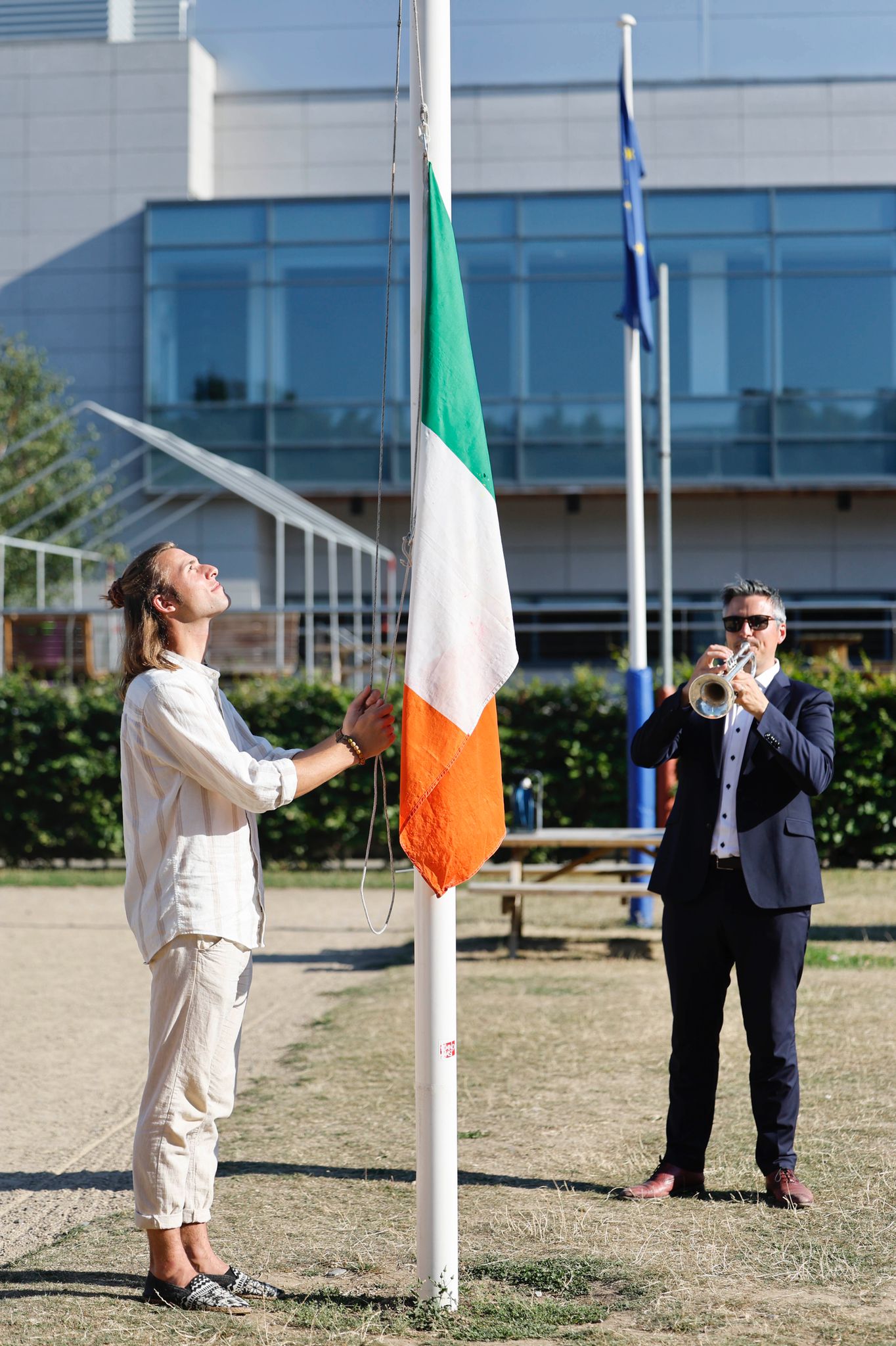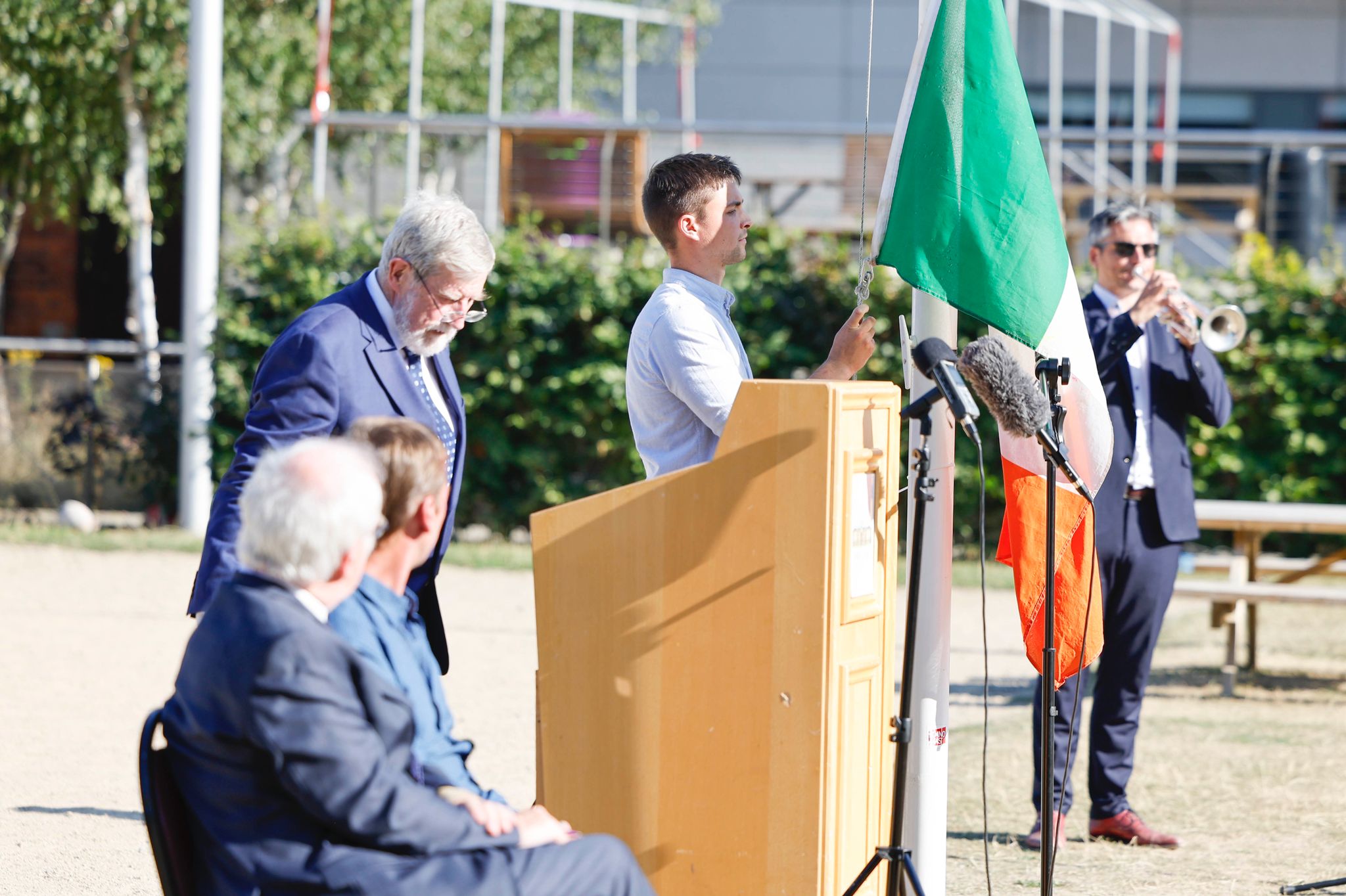 If you would like to see more of the Arthur Griffith commemoration, you can check out the video at the link below.