Leaving Cert Maths and Music Revision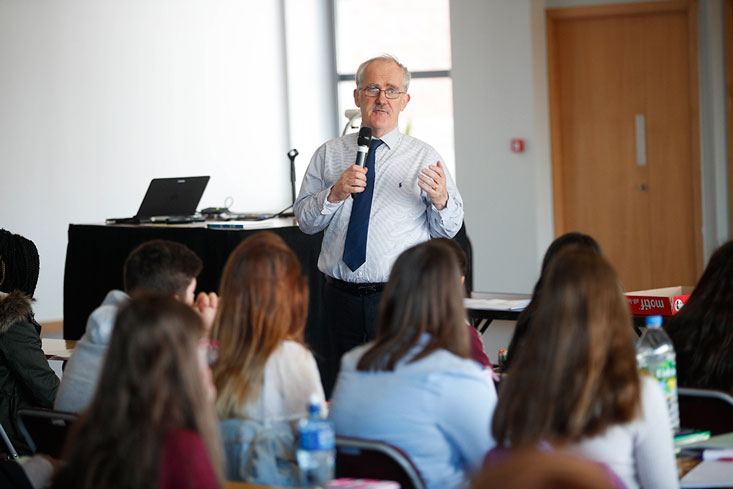 Last weekend, we welcomed 718 Leaving Certificate students to our Dublin campus for our annual Maths Revision Courses. We ran ordinary level maths on Saturday and higher level maths on Sunday. This year had the highest number of students in attendance… even with the sunny weather and bus strikes! Our revision courses were given by Tomás MacEochagáin, Director of Academic Programmes at Griffith College.
Tomás will be doing the ordinary level Maths Revision Course in Cork and Limerick this week. You can get more info on the Cork course here and the Limerick course here.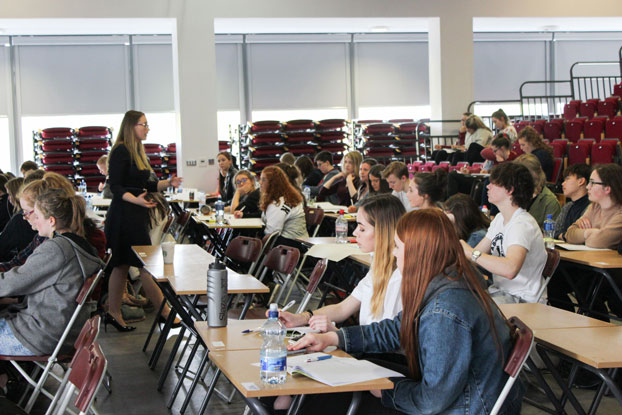 On Monday, 90 Leaving Certificate students joined us for our annual Music Revision Workshop. This workshop, taught by Katie Ryan, went through the various set works in the Leaving Cert Music course.
Good luck to all students in their continued revision over the Easter break!