Griffith Alum Robert Higgins talks about his award winning debut feature 'Lakelands'
Griffith College was thrilled to see the recent success of MA in Journalism and Media Communications graduate Robert Higgins as his debut feature of Lakelands which was screened in cinemas around Ireland. Lakelands was produced by Harp Media, the company Higgins co-founded with his creative partner Paddy McGivney.
*The making of Lakelands and the Galway Film Fleadh*
Robert said that the inspiration to co-write and co-direct the film was rooted in him at a young age growing up in Granard, County Longford. He knew his hometown had a lot of interesting stories to tell. Gaelic football is a big part of the local culture, and Robert and his co-director and co-writer Paddy McGivney, who both grew up playing it, believed it was not depicted enough in the Irish cinemas.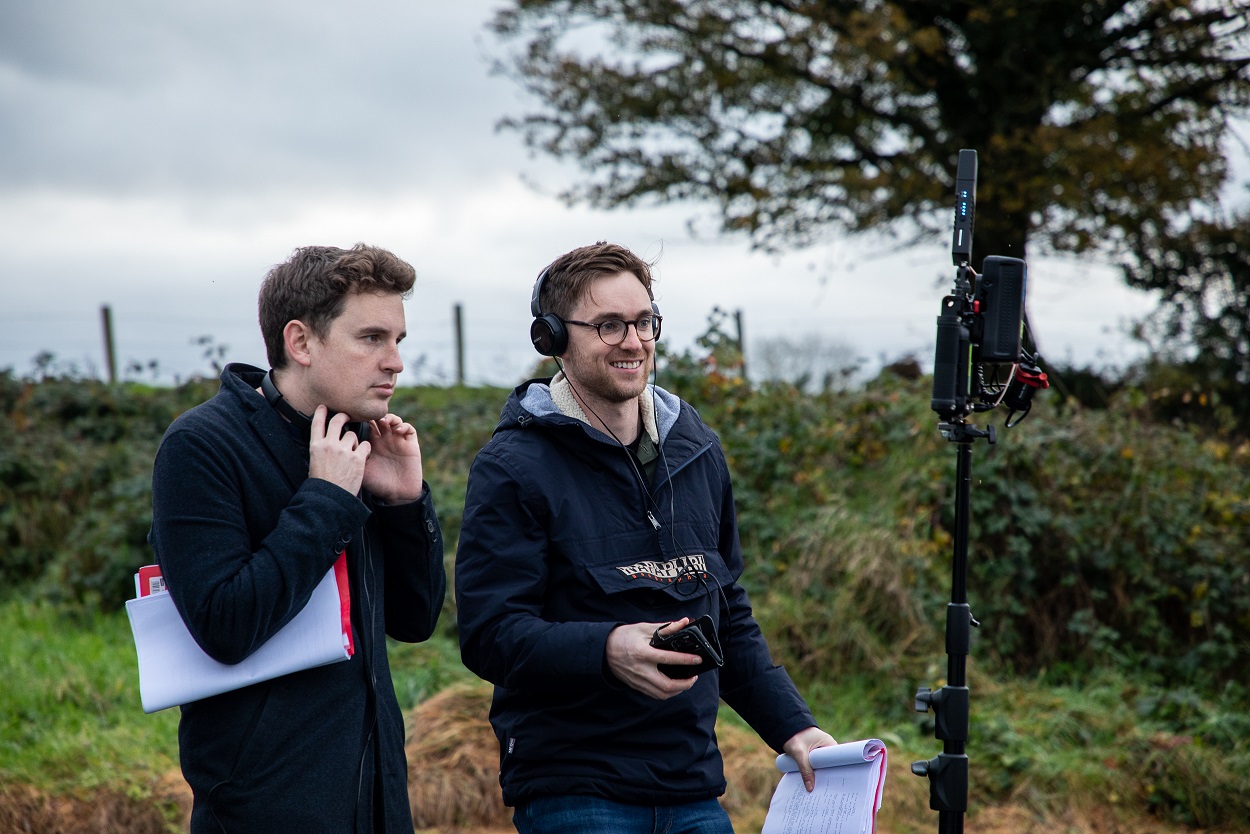 From his early short films, Robert knew he wanted to depict rural Longford on screen. For Robert, some of his best memories making the film were shooting it with the friends he grew up with, while also making new friends in the process.
Galway Film Fleadh is a very special festival for Robert. It was here that his first short films were screened. He said it was 'daunting', when their new feature length film was at the same festival in the summer of 2022, with 400 seats to fill. Robert was tense about how the film would be received. But after winning 'Best Irish Film' that year Robert was delighted as it was everything he had hoped for.
*Studying at Griffith College*
Reminiscing about his time at Griffith, Robert mentioned how much he enjoyed the practical nature of the classes, and the ability to study a range of subjects helped him in his company. He said, "I did modules across the board and all sorts of different things from, you know, journalism to PR to, film, to radio. It's interesting because my company does do a lot of things like that. I suppose in college that was a great time to dip your toes into a lot of these different areas." Robert also recollected how for his Video Production module, they filmed a documentary on a farm. And parts of that documentary ended up being the prototype for Lakelands.
*Some advice for would-be film-makers*
Finally, Robert has one piece of advice to everyone coming out of college and looking for a career in the media and film industry: "Make stuff to get into the habit of producing work and the work you're producing should be progressing a little bit each time; like trying to get a little bit more ambitious and only put it out there if it's good enough, but always be trying to".
"Also, don't worry if it doesn't all kick off right away because it is a difficult industry and you know I worked in a lot of different fields which were all beneficial, I worked in PR and marketing and all this stuff became beneficial to me when I started my company".
Robert recommends that aspiring film makers should not "get too bogged down". He said, "if you're making a film" and "you're in your early 20s or mid-20s or any age, whenever you come out and don't expect it like to all happen right away but like just keep focused, keep making stuff".