Neurodiversity Celebration Week 2023
Neurodiversity refers to a world where neurological differences are recognised and respected as any other human variation. 
This includes people with differences like Dyslexia, Dyspraxia (DCD), Dyscalculia, Autism, Attention Deficit Hyperactivity Disorder (ADHD) and many others. 
Approximately 15-20% of the population are neurodiverse. 
Wondering what you can do this week?
Below is a fantastic schedule of events for Neurodiversity Celebration Week 2023, shared by our friends in Lexxic.
You will recall we invited Nicola James from Lexxic to speak as part of our Griffith College National Forum Seminar on Supporting Students with Neurological Differences.
From introductory webinars to panel discussions and more, the range of events below aims to educate and inspire conversations about neurodiversity.
All events are free of charge and open to all. You can sign up for as many events as you like and share them with your networks.
Sign up for the events here.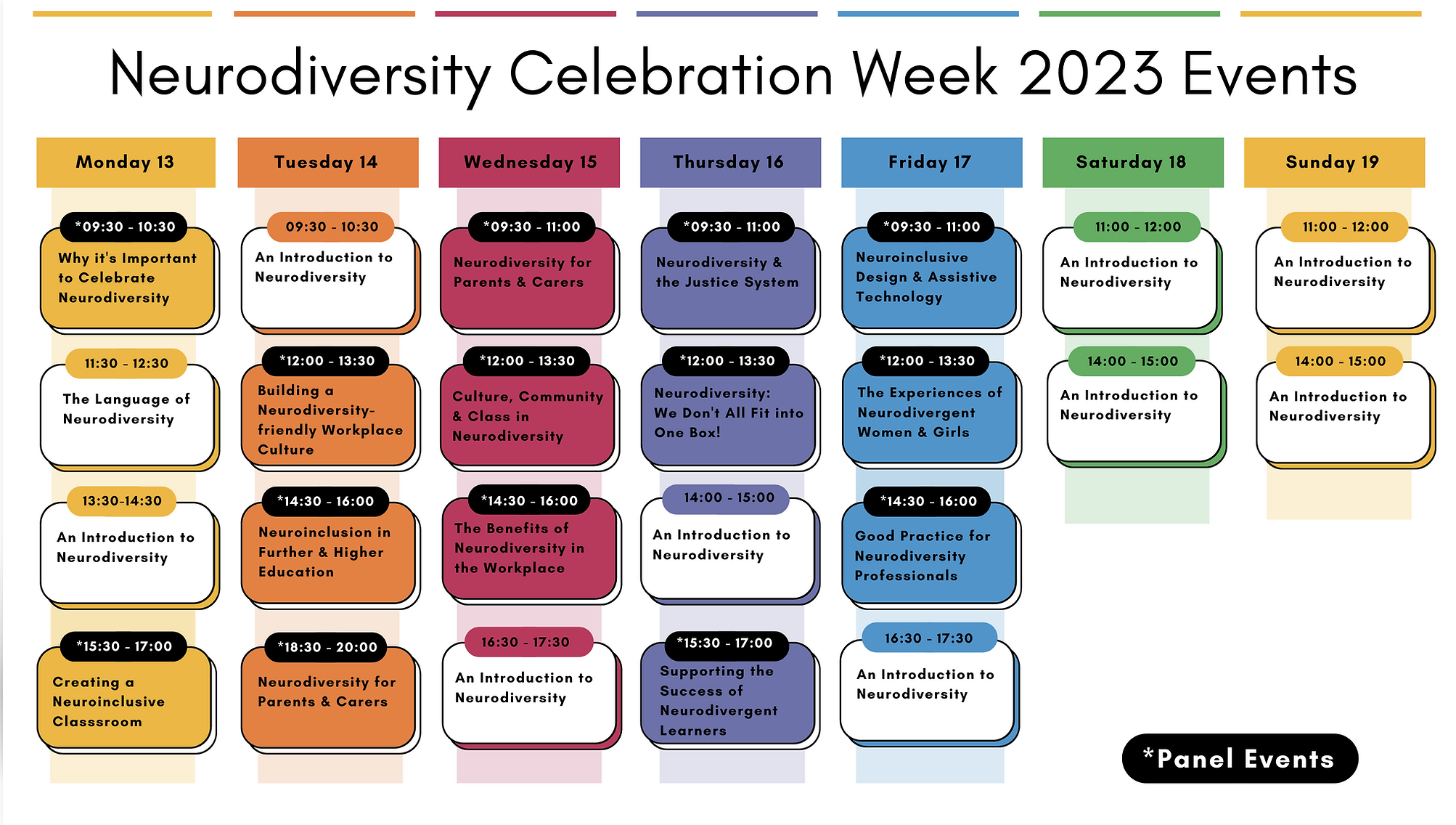 Griffith Learning Supports
As a reminder to all of our students, Griffith offers Learning Support services within the college, including support meetings and skills workshops.
Get more information here.