Griffith College Faculty of Design
COME LEARN and GROW WITH US!
Griffith College offers a selection of courses for those seeking a career in Design. Our design courses, whether it be Interior Design, Fashion Design or Deign Communications we aim to give individuals the opportunity to study in a nurturing environment which allows students to showcase their originality and innovation. Our reputation speaks for itself in the quality of graduates from Interior Design, Interior Architecture and Fashion Design Courses. We are also delighted to launch our new course in Design Communications.
Design Communications Courses
As the world moves further into technology-based communication, it is important for professionals to understand the approaches and techniques by which content is designed and displayed. A degree in Design Communications can provide you with the skills to do just that. Students participating in this degree will learn how to work with the technology used in both digital and print publication, while also studying theories and practices of design communication. Subjects in this degree will range from traditional typography to digital design. A degree in Design Communications can lead to careers as communication manager; graphics design manager, marketer, and design artists and illustrators, among others.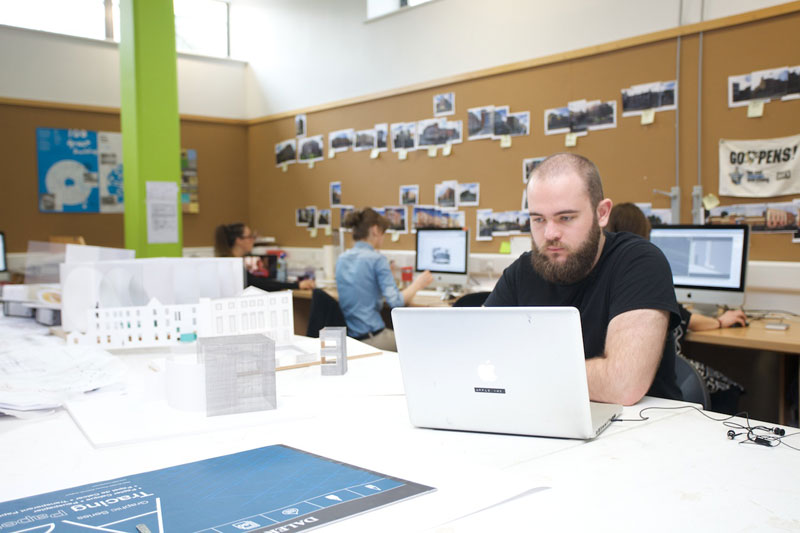 Interior Design & Interior Architecture Courses
Students will be able to problem solve complex design issues and work independently and in groups to find solutions. They will leave with advanced skills in space planning, design detailing, materials selection and specification. As well, they will gain insight into the social implications of design and understand at a deeper level how design and community interact in the real world. Our courses are recognised by the European Council of Interior Architects (ECIA) and the Institute of Designers in Ireland (IDI).
Our Interior Design and Interior Architecture courses have been created with consultation from industry professionals and are staffed by practising Designers and Architects and subject specialists. Amended in 2013 to current best practice within industry and approved by QQI, the programme now includes Revit, AutoCad 3-D, AutoCAD, as well as traditional communication tools such as model making and free-hand
drawing.
Our fashion design course covers all aspects of the fashion industry, however the main focus is on design and creativity. Skills such as traditional tailoring, drape and embellishment techniques are developed as students gain experience with the latest fashion Illustration and computer aided design (CAD) skills. This ensures our graduates have the most current skills required to be successful in the Fashion industry. Through the core Studio and Technology modules, students explore a personal design direction – from idea generation, design development and pattern creation through to garment construction using contemporary production techniques.
The course reflects the changes taking place in the fashion industry, recognising that traditional manufacturing bases have been relocated to low cost economics. Our course has responded to this need with a comprehensive syllabus offering training in the most up-to-date CAD pattern and manufacturing (CAM) technology, complemented with business and professional practice knowledge, including brand and marketing skills. Our graduates are prepared for employment as fashion designers liaising with offshore production facilities, buyers, trend forecasters, visual merchandisers, or any other role that requires the application of creative design supported by technical and business knowledge.
News
Do you want to further your career?