Griffith College Faculty of Design
Learn & Grow with Griffith College
If you're interested in a career that constantly challenges you and encourages your creative growth, our Design Faculty provides a selection of courses to showcase your originality and innovation.
Creative Week
A key date in Griffith's calendar is Creative Week. Design and creativity are such an integral part of life in our college that we provide a platform for graduates of design, media, journalism, and photography to showcase their best work. This annual event will give you the opportunity to promote your work and network with industry professionals, while gaining the experience of being part of an exhibition.
Design Communications Courses
As the world moves further into technology-based communication, it is important for professionals to understand the approaches and techniques by which content is designed and displayed. A degree in Design Communications can provide you with the skills necessary to do just that. You will learn how to work with the technology used in both digital and print publication, while also studying theories and practices of design communication across a range of subjects, from traditional typography to digital design. A degree in Design Communications can lead to a career as a communication manager, a graphics design manager, a marketer, a design artist, or an illustrator, among others.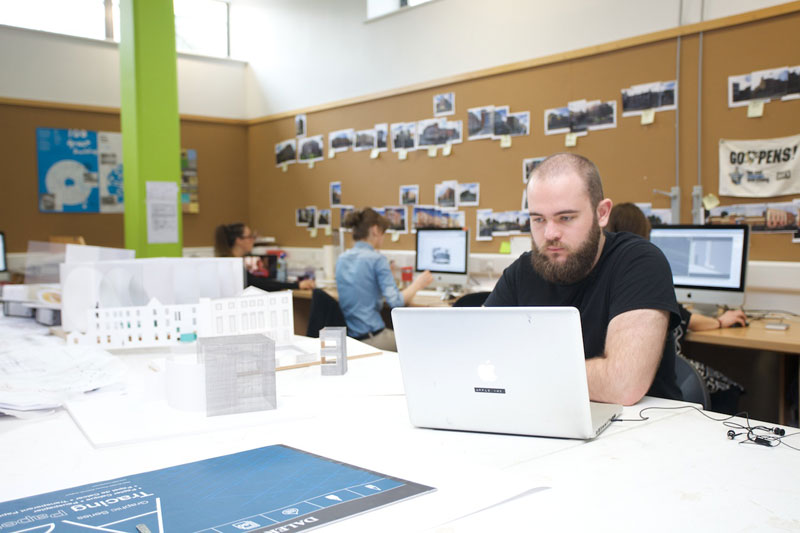 Interior Design & Interior Architecture Courses
Our Interior Design and Interior Architecture courses will teach you how to solve complex design issues, and work independently and in groups to find solutions. You will leave with advanced skills in space planning, design detailing, materials selection, and specification. You will also gain insight into the social implications of design, and understand on a deeper level how design and community interact in the real world. Our courses are recognised by the European Council of Interior Architects (ECIA) and the Institute of Designers in Ireland (IDI)
The fashion industry is constantly changing, with more demands being made for quality and cost efficiency. There is an increasing need for a skilled and creative workforce.
Our fashion design course covers all aspects of the fashion industry, but our main focus is on growing your design and creativity. Skills such as traditional tailoring, drape, and embellishment techniques are developed, and you will gain experience with the latest fashion Illustration and computer aided design (CAD) skills. This ensures our graduates have the most current skills required to be successful in the Fashion industry.
Past students have gone on to work in a variety of roles including fashion designers liaising with offshore production facilities, buyers, trend forecasters, visual merchandisers, or any other role that requires the application of creative design supported by technical and business knowledge.
Please get in touch if you need any further information about this course - call Ciarán Coakley on 01 4163349 or email [email protected]
News
Congratulations to Fashion Design Graduate on winning Best Designer at the Stellar Shine Awards
Events