MSc in Procurement and Supply Chain Management
Course Overview
Develop the skills necessary for a successful career in Procurement and Supply Chain Management
The MSc in Procurement and Supply Chain Management has been specifically designed for both graduates seeking to enter industry and experienced professionals looking for career development opportunities.
Why Study Procurement and Supply Chain Management at Griffith College?
Our MSc in Procurement and Supply Chain Management is available on a full-time basis over one year in Griffith College Limerick, and on a part-time, two-year period in Griffith College Dublin. It equips students with the specialist skills required for successful careers in the procurement and supply management fields across a broad range of industries.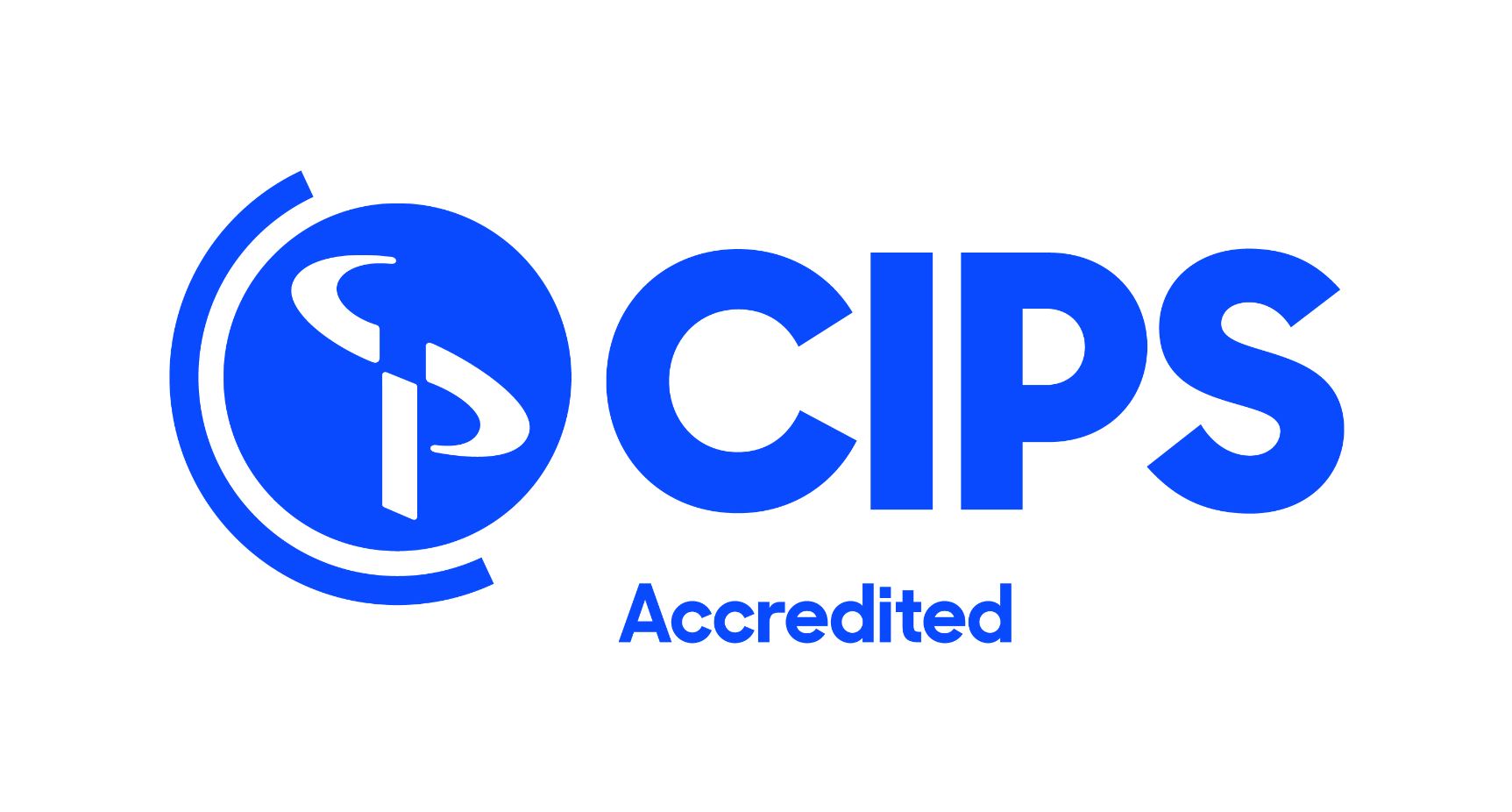 Accredited by the Chartered Institute of Procurement and Supply (CIPS) 
Students will develop their knowledge and skills to understand the holistic view of a business.
Students will enhance their ability to research current trends and developments in procurement and supply management.
Winner of the 2019 Excellence in Education & Training award.
A flexible study model gives students the option of either full-time or part-time study.
​Lecturers with deep industry knowledge of both public and private sector procurement and supply chain management.
In Limerick: Guest speakers throughout the programme have included Dr. Frankie O'Connell from The University of Surrey, NUIG's Dr. Olivia McDermott, Sarah Blake - CEO Earthology ( Green Procurement), Prashant Kumar Supply Chain consultant and lecturer at UCD, and Grace O'Sullivan Green Party MEP. 
Annual Attendance at the Supply Chain and Procurement Expo.
Progression: Students gain work experience in exciting companies and have gone on to work in Valeo, Baxter, Amax and Dell Technologies.
Intake Dates
Dublin - Part-Time, Full-Time - September 2023
Limerick - Full-Time - September 2023
Dublin - Full-Time - February 2024
Limerick - Full-Time - February 2024
What our students say
Course Details
The MSc in Procurement and Supply Chain Management includes the option of a postgraduate diploma in Procurement and Supply Chain Management for learners who complete the 60 ECTS in taught modules and do not wish to complete the MSc dissertation. This course is run part-time at Griffith College Dublin and full-time in Griffith College Limerick. 
Electives
The module develops learners' strategic and critical thinking and practical understanding of how operational structures, demand management and inventory management contribute to broader organisational efficiency and competitiveness. It connects in with learning in other modules, specifically in supply chain management, sustainable procurement and category management. The module is designed to build the competencies needed to work in a professional environment, together with developing soft skills (namely teamwork, oral and written communication and IT skills). 
The module brings an international perspective that focuses on the interrelationships between logistics, production, distribution and consumption. Most companies operate in an increasingly integrated and complex supply chain, which has required a revolution in how logistics operates at company level. Companies that trade, produce and/or sell all have an increasing interdependency on international logistics. 
Research Dissertation
The dissertation involves an in-depth exploration of a specialised area or issue central to procurement and supply chain management. Drawing on substantial, relevant research, literature, concepts and techniques, learners seek to combine theory and practice. Learners are supported as they devise the research question or hypothesis, design and apply an appropriate methodology, critically review relevant literature and draw up the dissertation report and presentation. 
Course Contact
Graduate Business School Programme Director - Head of Faculty
How to Apply
Entry Requirements
Primary Honours Degree in a business/purchasing/supply management related discipline or a postgraduate related qualification and/or experiential learning. Non-business graduates with substantial work experience may apply but will be subject to interview.
English Language
Proficiency All applicants for whom English is not their native language must provide proof of English language proficiency to a standard of at least 6.5 in IELTS, 575 TOEFL or equivalent.
Griffith College is accepting the online Duolingo English Test (DET) as valid proof of English proficiency. Please see here for further details.
Accreditation of Prior Learning and Prior Experience (APL/APEL)
The Graduate Business School welcomes applications from those with prior academic and/or professional learning experience which may be relevant to the MSc in International Procurement and Supply Management programme. Applicants who wish for their prior academic and/or professional learning experience to be considered are requested to indicate this at the time of application and we will be happy to examine all of the relevant documentation accordingly.
How to Apply
Applicants can Apply Online Directly
Academic Achievement Applicants must normally hold an approved honours degree in a business or purchasing/procurement and supply management related discipline or equivalent qualification from an approved tertiary or professional institution. Students with or without relevant business management experience are welcome to apply.
Fees
For purposes of fee calculation, residence is counted from time of application.
Tuition Fees
Study Mode: Full-Time
Limerick
EUR 8,150.00
Study Mode: Part-Time
Dublin
EUR 10,200.00
Limerick
EUR 4,800.00 per year
Study Mode: Full-Time
Dublin/Limerick
Non-EU living in Ireland or abroad: Please refer to our Non-EU Tuition Fees section.
Non-EU students: a Student Services and Administration fee of EUR200 is payable each academic year in addition to the fees quoted below.
An Academic Administration Fee of EUR250.00 and a 2% Learner Protection Charge is applicable each academic year in addition to the fees quoted above. The fees below relate to Year 1 fees only.
Flexible payment options
Students wishing to pay their fees monthly may avail of our direct debit scheme. Please view our Fees information page for more information and assistance.
Sponsorship
Is your company paying for your course?
They will need to complete a Griffith College Sponsorship Form and send this to the Student Fees Office:
Post: Student Fees, Griffith College Dublin, South Circular Road, Dublin 8
Email: 

[email protected]
2% Learner Protection Charge
All QQI accredited programmes of education and training of 3 months or longer duration are covered by arrangements under section 65 (4) of the Qualifications and Quality Assurance (Education and Training) Act 2012 whereby, in the event of the provider ceasing to provide the programme for any reason, enrolled learners may transfer to a similar programme at another provider, or, in the event that this is not practicable, the fees most recently paid will be refunded.
QQI Award Fee
Please note that a QQI Award Fee applies in the final year of all QQI courses. To find the relevant fee for your course level, please see the Fees page.
Progression
Academic Progression
On completion of the Level 9 MSc in International Procurement and Supply Management students may progress onto a range of Level 10 Doctoral programmes on the National Qualifications Framework. The Postgraduate QQI validation means that your qualification is recognised not only in Ireland and Europe but throughout the world.
Career Progression
 Through the MSc in International Procurement and Supply Management, you will have gained valuable professional experience, built a strong foundation of communication and presentation skills, and covered a diverse range of topics. There is a wide range of career options for our graduates including:
Supply Chain and Logistics Specialist
Global Sourcing Manager
Planning Manager
Strategic Sourcing Manager
Distribution Specialist
Procurement Manager
International Supply Chain Director
Demand Planning Analyst
Sourcing Manager
Supplier Management