Everything you need to know about the Student Activities Team
College isn't all about learning inside the lecture room, as it's important to get active, get socialising and have support during your time with us at Griffith College.
This is where the Student Activities team comes in, alongside the Students' Union. 
At the Student Activities team, we are here to ensure that students enjoy college life outside the lecture room. Our aim is to provide as many opportunities for students to meet other students and get the most from what college life can offer.
Interested in finding out more? 
What is the role of the Student Activities Team
The Student Activities Team is all about adventure, sport and wellness. Our aim is to get students interacting and looking after themselves during their time here at Griffith College.
Who is on the team?
There are two full-time members of the Activities Team, Paul Walsh is Head of Activities and Claire Aston is the Student Activites Co-Ordinator.
We also have a third person on our team in our Basketball Coach, Lawrence 'Puff' Summers, if any students are interested in enquiring about Basketball scholarships, you can reach him directly by emailing [email protected]
What kind of services do you provide?
We offer a range of services to keep students active and involved in student life. Our focuses are Sports, Adventure & Wellness.
Sports
In our role, we offer a range of competitive sports for students. The sports that we have are;
Football
Basketball
Cricket
Badminton
Billiards
Volleyball
We also offer non-competitive environment sport for all the above along with:
Adventure
Throughout the academic year, a variety of trips are organised to give students the chance to see Ireland during their time here. There are four overnight trips and three day trips per academic year.
The overnight trips include our:
 Adventure Trip to Connemara
Medieval Banquet to Ennis
Discovery Trip travelling the South-West of Ireland
Surf Trip to Co. Clare
The day trips include:
 The Cliff of Moher
Giants Causeway & Belfast#
Glendalough & Kilkenny.
As well as these trips, we also plan some weekend excursions, which can include activities such as:
 Hiking
 Swimming
 Go Karting
 Paintballing
 & so much more.
Wellness
The Mental, Physical and Sexual Wellness of students is of the utmost importance. Throughout the year we run our Wellness Series which involves talks and workshops aimed at covering these topics.
The Griffith College Counselling Service
Any students who wish to speak to a counsellor can do so for free using the Griffith College counselling service, if you are feeling stressed, overwhelmed, homesick, or just need to talk, be sure to reach out. You can contact them on by phone 0874360032 or by e-mail on [email protected].
This service is provided off campus and is completely confidential.
Who do you provide assistance to?
We provide assistance to all students, whether it is related to one of our areas mentioned above, or you need to speak with a staff member, or are just not too sure where to go, we are here.
Our office is based in D014 on the Griffith College Main Campus so feel free to drop by.
What kind of issues might a student come to you with?
We deal with any issues in relation to sport, activities and wellness including counselling. If you are interested in any trips, we will be happy to chat with you too. If students are unsure of where to go for any issue or query they are more than welcome to knock on our door, if we are not the right team we will be happy to point them in the right direction.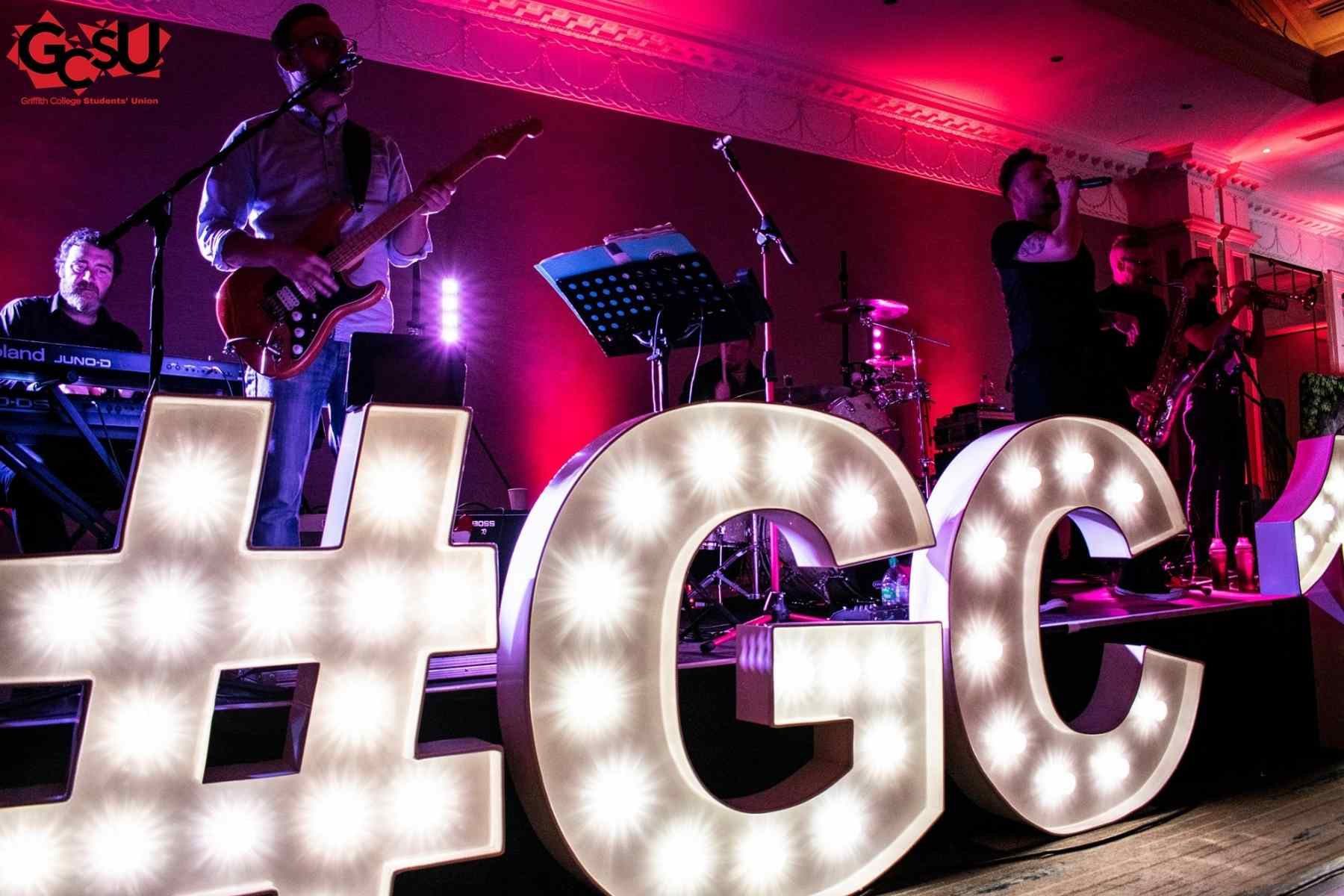 What kind of events do you organise? 
Apart from the trips and activities listed above, we also organise the end-of-year Griffith Ball. This is the biggest event and takes place at the end of the 2nd semester; it is definitely one not to be missed.
This academic year's Griffith Ball will be taking place on the 28th of April 2023, so make sure to mark it in your calendar.

Events: 
Semester 1 Events planned are as follows:
October:
9th - Hike Dublin mountains
12th - Wellness Series 1 (Healthy Eating)
20th - Crazy Golf
28th - Cliffs of Moher day trip
November:
2nd - Wellness Series 2 (Benefits of physical exercise and alternate things to running)
3rd - 6th - Delphi Adventure Centre
13th - Kildare Village Outlet Mall
18th 19th - Bunratty Castle Medival Banquet
24th - Bowling
December
4th - Rock Climbing
7th - Wellness Series 3 (Managing Stress and Time management)
14th - Cinema
16th - Ice skating
If you're interested in getting involved or want to know more about the student activities team, just email 

[email protected]

.