The Griffith College campus is like a busy "Global Village". Plenty to learn, new people to meet and always something going on. 
Our Students' Union organises a wide range of student events throughout the year. These are a great way to get acquainted with College life and get to know other students. A large selection of clubs and societies are currently active on campus including soccer, basketball, volleyball, music, and film.
Griffith College campus includes 7,000 students and in a way, the size of the student population means you will have a better chance to get to know everyone. The best way to do this is by joining the clubs and societies on offer, going to the parties and going on the trips. We have one of the best Student Union's in Dublin!
Everything on offer in the SU building is free - all you need is a student card. They offer pool, snooker, darts, table tennis, Xbox and PlayStation 4, 5 as well as Netflix and Disney+.
Upcoming Events: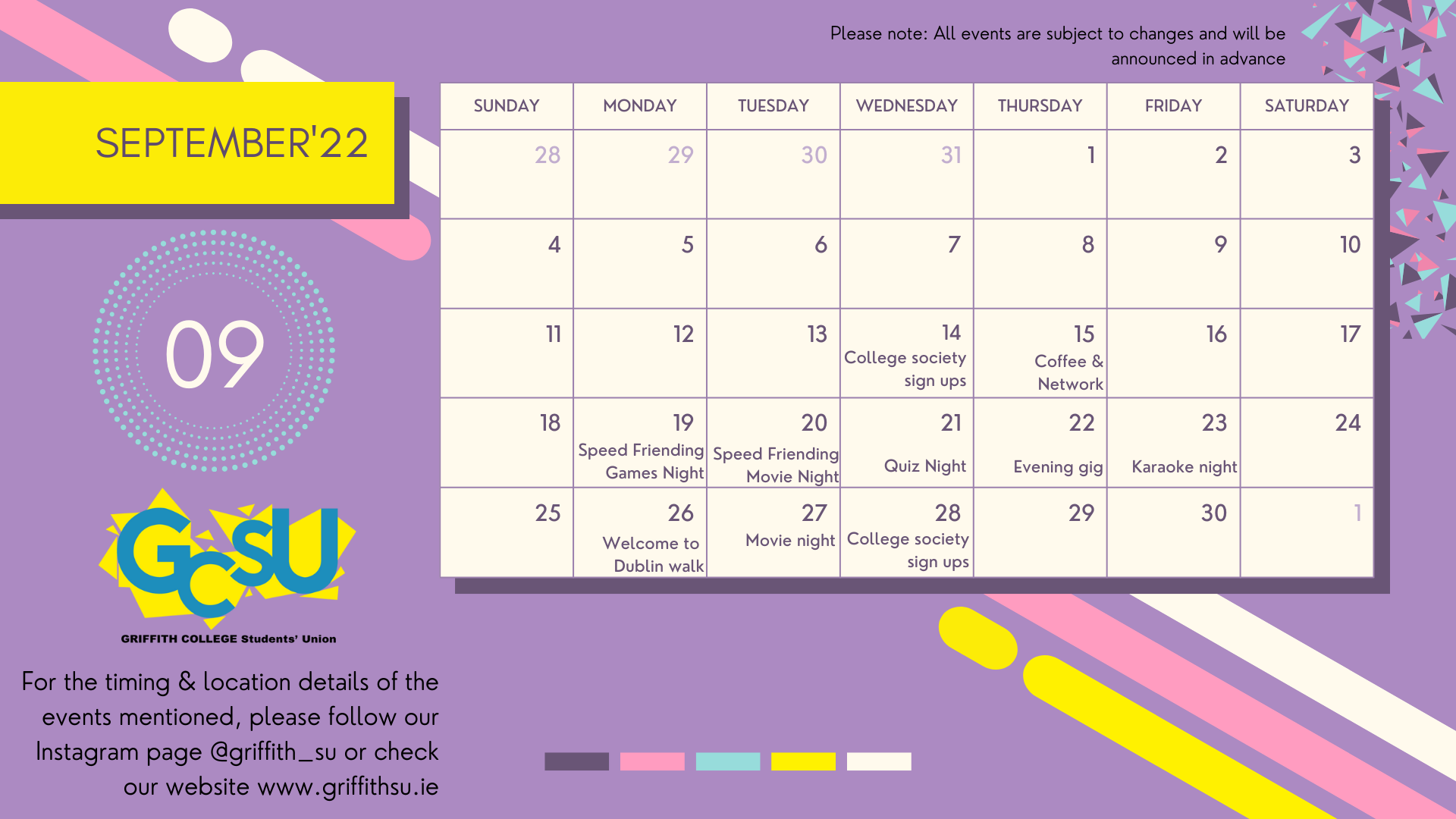 The Student Union in Griffith is focused on making sure you enjoy yourself when not studying. 
Take a look at some of the videos and see some of the parties, trips and other outings they've organised. You can also access their Facebook page and keep up with all the activities happening now and coming up during the next few months. 
For more information visit the Griffith College Student Union website. You can also contact their team at [email protected]