Chief Justice Frank Clarke receives the Distinguished Fellowship Award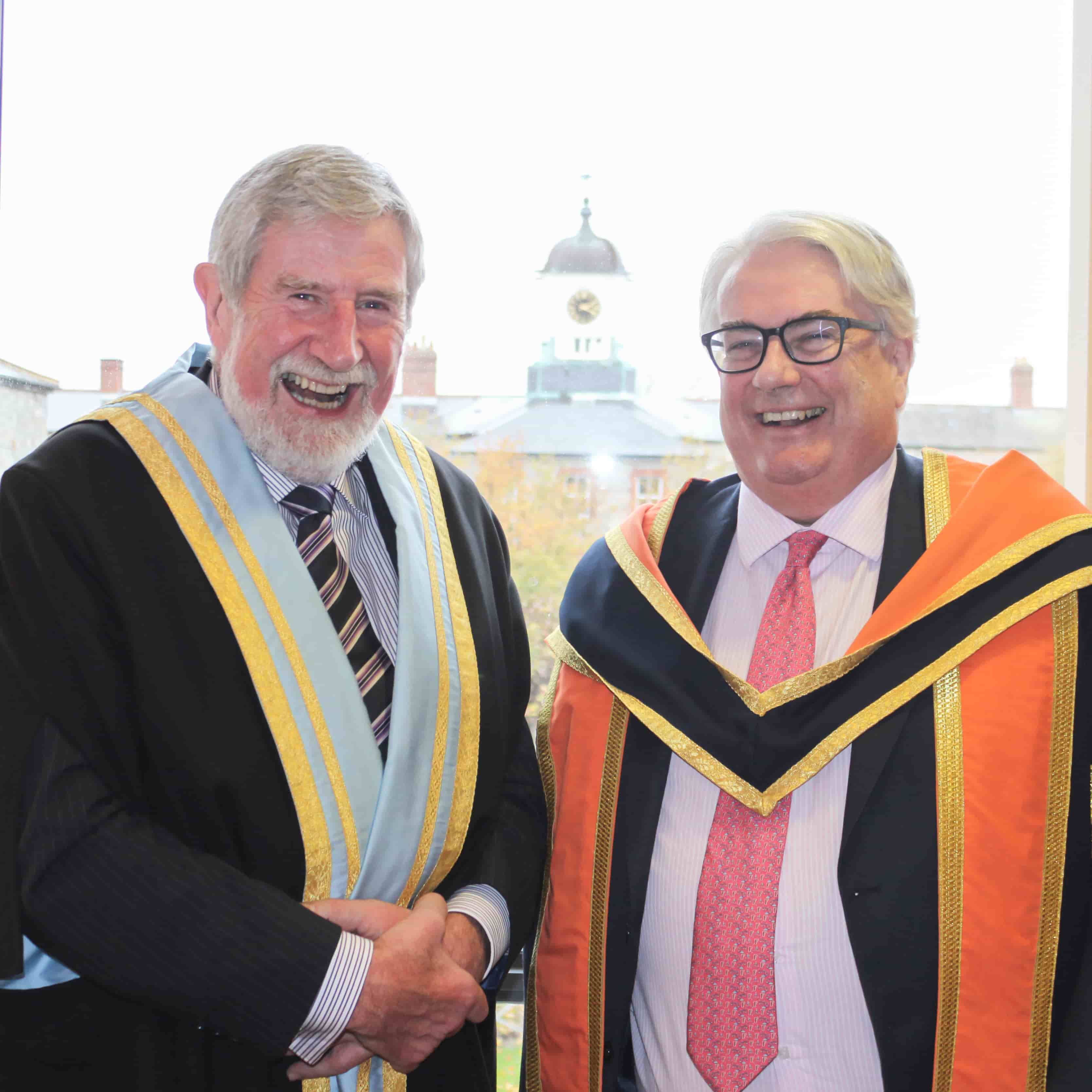 Chief Justice Clarke was awarded the Distinguished Fellowship at Griffith College, celebrating his career and contributions to the Irish legal system. Chief Justice Clarke served as senior counsel for almost 20 years before becoming a judge of both the High Court and the Supreme Court. In July 2017, he was appointed the 12th Chief Justice of Ireland by the President of Ireland, His Excellency Mr. Michael D. Higgins. He has been the Judge in Residence in Griffith College since 2010, providing a link between members of the judiciary and the academic legal community at Griffith College.
Previous recipients have included: Archbishop Diarmuid Martin, President Mary McAleese, Chief Justice Susan Denham, Seamus Heaney and Peter Sutherland.
In response to the award, Chief Justice Clarke said:
"I am deeply honoured and humbled to receive such an acknowledgement from a college and institution with which I have had a long and fruitful association.
In that time, I have grown to understand the challenges and driving forces of the students who attend here - of those who seek to further themselves and grow into areas as diverse as they are.
I acknowledge that not every student who leaves this college today will spend their entire career in the same area of work.
My own career has always been about law: but thankfully this has allowed me experience so many different aspects of life - such as arguing for the right to legal aid for a young defendant; to arguing the rights and wrongs of a law 's constitutionality; to being allowed to provide effort and leadership in representative associations and seats of scholarship; to working as a judge of the High Court hearing about disagreements from the four corners of human activity; and now as President of the Supreme Court of Ireland endeavouring to interpret and explain the laws of the country.
As Chief Justice, I get to see all aspects of life coming before the courts. Never has it been more apparent that education in itself is the greatest leveller in society: equal access to education is vital to a more egalitarian society just as equal access to the Courts is a vital component of a fair society. That is what colleges such as Griffith College can achieve in education, and what we in the courts can strive to do in terms of access to justice. "