Alumni Book Society
We are delighted to renew the Griffith Alumni Book Society. The book society will offer bi-monthly reads, use of the Griffith College Library (Dublin) and an opportunity to connect with your fellow alumni community members.
You can join our official group on the Griffith Alumni Network once you have registered your profile. Simply search 'Alumni Book Society' in the Groups page to find us!
The Alumni Book Society also welcomes work from published authors to review, so if you are an alumni who has put pen to paper, let us know and we will happily share your work with our Alumni Book Society.
If you would like to contribute a book to the society, please share it with us here.
Summer Reads (June - July)
The Old Man and the Sea - Ernest Hemmingway
A classic; brilliant novella about an old fisherman's struggles with the sea and a large marlin as he tries to bring his catch back to land - specifically referred to in the citation accompanying the author's Nobel Prize for literature in 1954.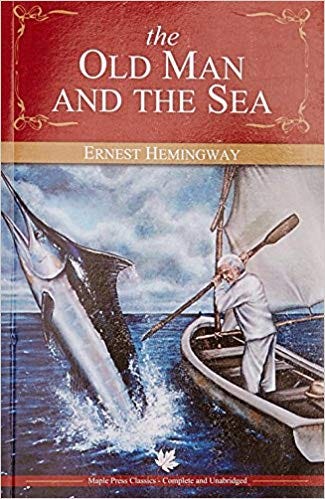 Boys Don't Cry - Fiona Scarlett
Joe is 17, a gifted artist and a brilliant older brother to 12-year-old Finn. They live with their Ma and Da in a Dublin tower block called Bojaxhiu or 'the Jax'. It's not an easy place to be a kid, especially when your father, Frank, is the muscle for the notorious gang leader Dessie 'The Badger' Murphy. But whether it's daytrips to the beach or drawing secret sketches, Joe works hard to show Finn life beyond the battered concrete yard below their flat.  Joe is determined not to become like his Da. But when Finn falls ill, Joe finds his convictions harder to cling to. With his father now in prison, his mother submerged in her grief, and his relationships with friends and classmates crumbling, Joe has to figure out how to survive without becoming what the world around him expects him to be.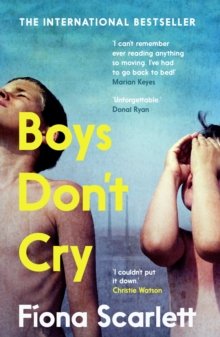 The Merchant's House (Wesley Peterson Series) - Kate Ellis
Detective Sergeant Wesley Peterson's first day in his new posting in South Devon finds him investigating the brutal death of a young woman on a cliff path while his new colleagues are searching desperately for a missing child. Then Wesley's old friend from university, archaeologist Neil Watson, unearths the bodies of a strangled young woman and a new-born baby on the site of a seventeenth century merchant's house: though luckily for the overstretched police force the skeletons are centuries old. But as the search for the missing child intensifies and the true identity of the body on the cliff path is established, Wesley begins to suspect a tragic link, spanning the centuries, between his investigations and Neil's: for motives of jealousy, sexual obsession and desperate longing are as old as time. And when the dark secret of the merchant's house is finally revealed, Wesley must act swiftly to avert a further tragedy.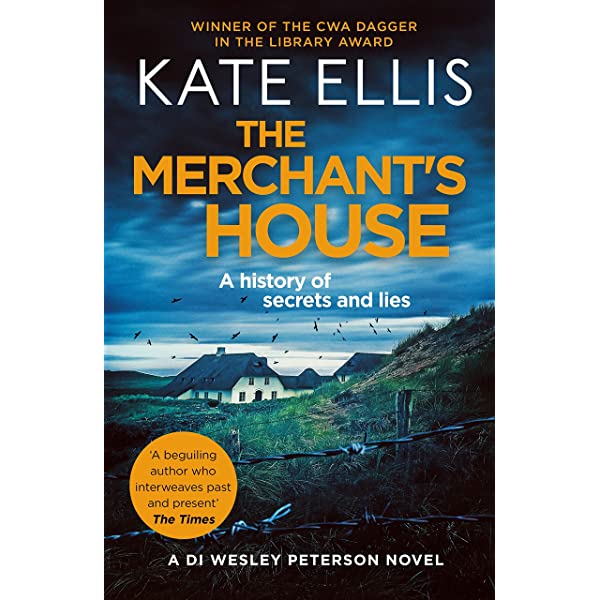 High Fidelity - Nick Hornby
Do you know your desert island, all-time, top five most memorable break-ups?
Rob does. He keeps a list in fact. But Laura isn't on it - even though she's just become his latest ex. He's got his life back you see. He can do what he wants, when he wants; like listen to whatever music he likes and generally behave as if Laura never mattered. But Rob finds he can't move on. He's stuck in a really deep groove - and it's called Laura. Soon, he's asking himself some big questions; about love, about life - and why we choose to share ours with the people we do.
Meditations - Marcus Aurelius 
Written in Greek by the only Roman emperor who was also a philosopher, without any intention of publication, the Meditations of Marcus Aurelius offer a remarkable series of challenging spiritual reflections and exercises developed as the emperor struggled to understand himself and make sense of the universe. While the Meditations were composed to provide personal consolation and encouragement, Marcus Aurelius also created one of the greatest of all works of philosophy: a timeless collection that has been consulted and admired by statesmen, thinkers and readers throughout the centuries.