Alumni Book Society
We are delighted to introduce the Griffith Alumni Book Society. The book society will offer quarterly reads, use of the Griffith College Library (Dublin) and an opportunity to connect with alumni. 
The Alumni Book Society also welcomes work from published authors to review, so if you are an alumni who has put pen to paper, let us know and we will happily share your work with our Alumni Book Society.
As the society grows there will be opportunities for on-campus book society meetings, where members can discuss reads, share notes and make use of the College library facilities.
Q1 Reads (March - June)
The Choice by Edith Eger (Auschwitz survivor and today an acclaimed psychologist)
It's 1944 and sixteen-year-old ballerina and gymnast Edith Eger is sent to Auschwitz. Separated from her parents on arrival, she endures unimaginable experiences, including being made to dance for the infamous Josef Mengele. When the camp is finally liberated, she is pulled from a pile of bodies, barely alive.
The horrors of the Holocaust didn't break Edith. In fact, they helped her learn to live again with a life-affirming strength and a truly remarkable resilience. The Choice is her unforgettable story.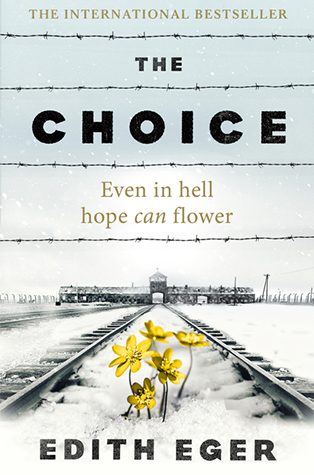 How to Stop Time by Matt Haig
How to Stop Time tells a love story across the ages and for the ages – about a man lost in time, the woman who could save him, and the lifetimes it can take to learn how to live. It is a bighearted, wildly original novel about losing and finding yourself, the inevitability of change, and how with enough time to learn, we just might find happiness.
Soon to be a major motion picture starring Benedict Cumberbatch.
Eleanor Oliphant is Completely Fine, Gail Honeyman 
Smart, warm, uplifting, Eleanor Oliphant Is Completely Fine is the story of an out-of-the-ordinary heroine whose deadpan weirdness and unconscious wit make for an irresistible journey as she realises the only way to survive is to open your heart.
Eridani's Crown by Alex Shavartsman
When Eridani's parents are murdered and their kingdom is seized by a traitorous duke, she plans to run. After she suffers yet another unendurable loss, the lure of revenge pulls her back. Eridani's brilliance as a strategist offers her a path to vengeance and the throne, but success may mean becoming everything she hates. 
Conversations with Friends, Sally Rooney 
Frances is 21 years old, cool-headed, and darkly observant. A college student and aspiring writer, she devotes herself to a life of the mind–and to the beautiful and endlessly self-possessed Bobbi, her best friend and comrade-in-arms. Written with gem-like precision and probing intelligence, Conversations With Friends is wonderfully alive to the pleasures and dangers of youth.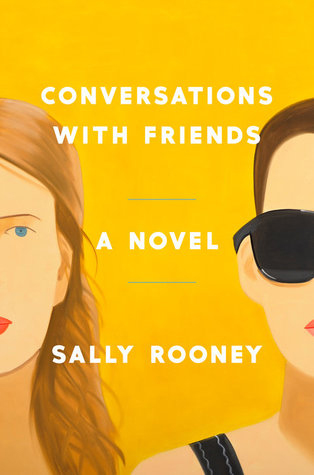 I Know Why The Caged Bird Sings, Maya 
Sent by their mother to live with their devout, self-sufficient grandmother in a small Southern town, Maya and her brother, Bailey, endure the ache of abandonment and the prejudice of the local "powhitetrash." At eight years old and back at her mother's side in St. Louis, Maya is attacked by a man many times her age—and has to live with the consequences for a lifetime. Years later, in San Francisco, Maya learns that love for herself, the kindness of others, her own strong spirit, and the ideas of great authors ("I met and fell in love with William Shakespeare") will allow her to be free instead of imprisoned.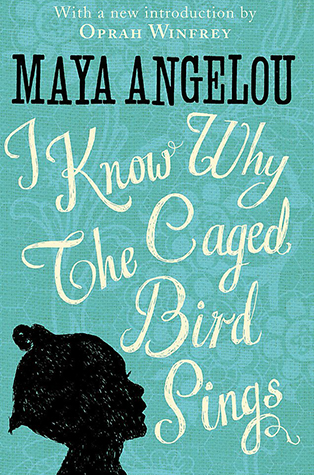 Q2 Reads (June - September)
Dare to Lead by Brené Brown
Brené Brown, PhD, LMSW, is a research professor at the University of Houston, where she holds the Huffington Foundation – Brené Brown Endowed Chair at the Graduate College of Social Work. Her TED talk – "The Power of Vulnerability" – is one of the top five most-viewed TED talks in the world with more than thirty-five million views. Brené Brown has taught us what it means to dare greatly, rise strong, and brave the wilderness. Now, based on new research conducted with leaders, change-makers, and culture shifters, she's showing us how to put those ideas into practice so we can step up and lead.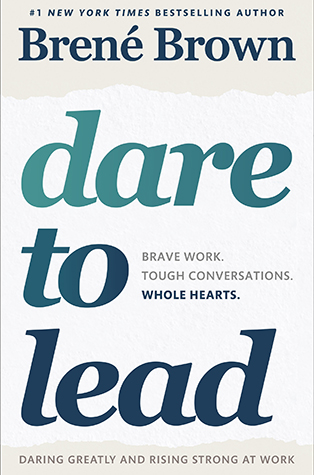 Sapiens: A Brief History of Humankind by Yuval Noah Harari
One hundred thousand years ago, at least six human species inhabited the earth. Today there is just one. Us. Homo sapiens. How did our species succeed in the battle for dominance? Why did our foraging ancestors come together to create cities and kingdoms? How did we come to believe in gods, nations, and human rights; to trust money, books, and laws; and to be enslaved by bureaucracy, timetables, and consumerism? And what will our world be like in the millennia to come?
In Sapiens, Professor Yuval Noah Harari spans the whole of human history, from the very first humans to walk the earth to the radical – and sometimes devastating – breakthroughs of the cognitive, agricultural, and scientific revolutions. Drawing on insights from biology, anthropology, palaeontology, and economics, and incorporating full-colour illustrations throughout the text, Harari explores how the currents of history have shaped our human societies, the animals and plants around us, and even our personalities. Have we become happier as history has unfolded? Can we ever free our behaviour from the legacy of our ancestors? And what, if anything, can we do to influence the course of the centuries to come?
The Poppy War, R.F. Kuang
When war orphan Rin aced the Keju – the Empire-wide test to find the most talented youth to learn at the academies – she surprised everyone: test officials, the guardians who wanted to marry her off and further their criminal enterprise, and even herself.
Targeted by rival classmates for her colour, poverty, and gender, Rin discovers that gods long thought dead are very much alive, and that she possesses a lethal, unearthly power – an aptitude for the nearly mythical art of shamanism that could be the weapon the empire desperately needs.
Rin's shamanic powers may be the only way to save her people. Yet as she discovers more about the god that has chosen her, the vengeful Phoenix, she fears that winning the war may cost her humanity.
The Puppet Show by M.W. Craven
A serial killer is burning people alive in the Lake District's prehistoric stone circles. He leaves no clues and the police are helpless. When his name is found carved into the charred remains of the third victim, disgraced detective Washington Poe is brought back from suspension and into an investigation, he wants no part of . . .
Reluctantly partnered with the brilliant, but socially awkward, civilian analyst, Tilly Bradshaw, the mismatched pair uncover a trail that only he is meant to see. The elusive killer has a plan and for some reason Poe is part of it.
As the body count rises, Poe discovers he has far more invested in the case than he could have possibly imagined. And in a shocking finale that will shatter everything he's ever believed about himself; Poe will learn that there are things far worse than being burned alive ...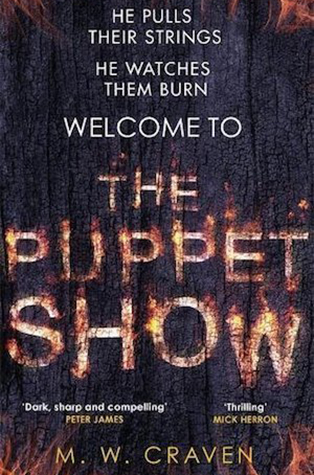 The Testaments by Margaret Atwood
Margaret Atwood's dystopian masterpiece, The Handmaid's Tale, is a modern classic. Now she brings the iconic story to a dramatic conclusion in this riveting sequel.
Picking up ten years after its predecessor's tantalisingly open-ended conclusion, The Testaments provides a new window into Atwood's dystopian world, as seen through the eyes of three women of Gilead: a girl brought up within its confines, another on the run beyond its walls, and a woman at the very heart of the regime's dark designs with secrets of her own. Each has a unique perspective on the world of Gilead, and each will be crucial in deciding its fate.
Effortlessly combining a piercing critique of gender, oppression, and authoritarianism with the whip-smart pace of the purest literary thriller, The Testaments is devastating in its immediacy whilst remaining a timeless piece of faultless storytelling.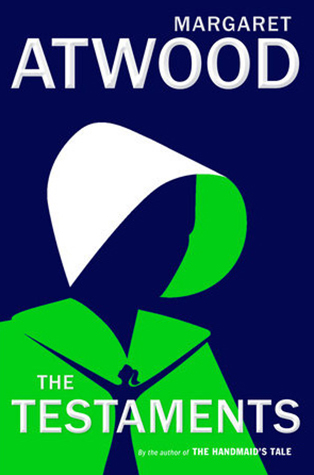 Recursion by Blake Crouch
A breath-taking exploration of memory and what it means to be human, Recursion is the follow-up novel to the smash-hit thriller, Dark Matter, by Blake Crouch. At first, it looks like a disease. An epidemic that spreads through no known means, driving its victims mad with memories of a life they never lived. But the force that is sweeping the world is no pathogen. It is just the first shockwave, unleashed by a stunning discovery - and what's in jeopardy is not just our minds. In New York City, Detective Barry Sutton is closing in on the truth - and in a remote laboratory, neuroscientist Helena Smith is unaware that she alone holds the key to this mystery . . . and the tools for fighting back. Together, Barry and Helena will have to confront their enemy - before they, and the world, are trapped in a loop of ever-growing chaos.
Q3 Reads (September-December)
The Duke and I by Julia Quinn
By all accounts, Simon Basset is on the verge of proposing to his best friend's sister, the lovely – and almost-on-the-shelf – Daphne Bridgerton. But the two of them know the truth – it's all an elaborate plan to keep Simon free from marriage-minded society mothers. And as for Daphne, surely she will attract some worthy suitors now that it seems a duke has declared her desirable.
But as Daphne waltzes across ballroom after ballroom with Simon, it's hard to remember that their courtship is a complete sham. Maybe it's his devilish smile, certainly it's the way his eyes seem to burn every time he looks at her… but somehow Daphne is falling for the dashing duke… for real! And now she must do the impossible and convince the handsome rogue that their clever little scheme deserves a slight alteration, and that nothing makes quite as much sense as falling in love…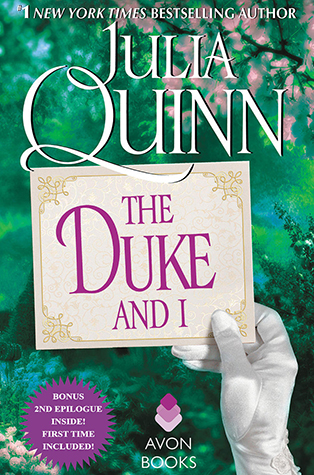 Pachinko by Min Jin Lee
In the early 1900s, teenaged Sunja, the adored daughter of a crippled fisherman, falls for a wealthy stranger at the seashore near her home in Korea. He promises her the world, but when she discovers she is pregnant – and that her lover is married – she refuses to be bought. Instead, she accepts an offer of marriage from a gentle, sickly minister passing through on his way to Japan. But her decision to abandon her home, and to reject her son's powerful father, sets off a dramatic saga that will echo down through the generations.
How to fall in love by Cecilia Ahern
Adam Basil and Christine Rose are thrown together late one night, when Christine is crossing the Halfpenny Bridge in Dublin. Adam is there, poised, threatening to jump. Adam is desperate – but Christine makes a crazy deal with him. His 35th birthday is looming, and she bets him she can show him that life is worth living before then. Despite her determination, Christine knows what a dangerous promise she has made. Against the ticking of the clock, the two of them embark on wild escapades, grand romantic gestures, and some unlikely late-night outings. Slowly, Christine thinks Adam is starting to fall back in love with his life. But has she done enough to change his mind for good? And is that all that is starting to happen?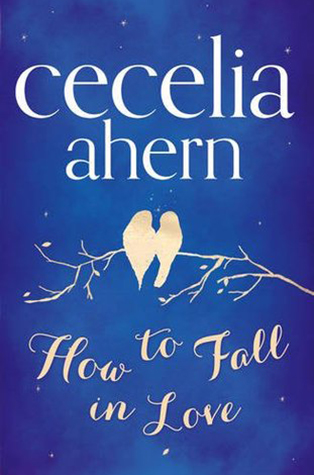 Becoming Michele Obama by Michele Obama
In a life filled with meaning and accomplishment, Michelle Obama has emerged as one of the most iconic and compelling women of our era. As First Lady of the United States of America – the first African American to serve in that role – she helped create the most welcoming and inclusive White House in history, while also establishing herself as a powerful advocate for women and girls in the U.S. and around the world, dramatically changing the ways that families pursue healthier and more active lives, and standing with her husband as he led America through some of its most harrowing moments. Along the way, she showed us a few dance moves, crushed Carpool Karaoke, and raised two down-to-earth daughters under an unforgiving media glare.
Agent Running in the Field by John le Carré
Le Carré's head-spinning new novel is inspired by recent tumultuous global events. Nat, 47, is back in London with his human-rights-lawyer wife Prue, after 25 years running agents in Britain's Secret Intelligence Service in Moscow, Prague, Bucharest, and other former Soviet strongholds. As one last assignment, Nat is charged with reviving Haven, a London-based Russia outstation he sees as a "dumping ground". Off-duty, he begins a tactically intricate badminton duel with Ed, a grouchy, distracted young researcher. They settle into a pattern of post-match drinks where Ed rails against Brexit and Trump. Nat even does a bit of matchmaking, introducing Ed to his deputy, Florence. By the time Nat recognises the implications of the radical realignment of the Anglo-American alliance, he finds himself under surveillance.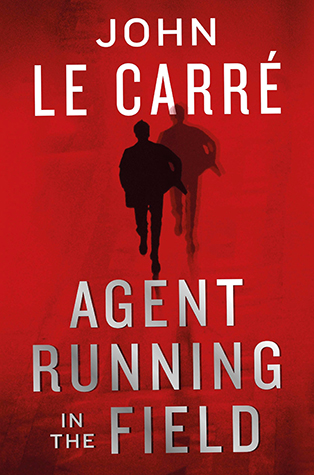 All This Could Be Yours by Jami Attenberg
Victor Tuchman, "an angry man", has built a real-estate empire based on money laundering and other crimes. His wife Barbra, raised in a "family of criminals", makes sure their two children have no idea where their money comes from, and focuses on acquiring furniture and jewellery. She resents their move from a Connecticut mansion to a New Orleans apartment, after legal action retires Victor from the game. Then he has a heart attack. As he lies dying in hospital, his family convenes, triggering a recap of his life narrated by Barbra, his daughter Alex, a lawyer who wants to unravel the family secrets, and daughter-in-law Twyla, who regrets getting too close to Victor. In her seventh work of fiction, Attenberg explores violence, corruption, infidelity, and betrayal – with a satisfying set of consequences.