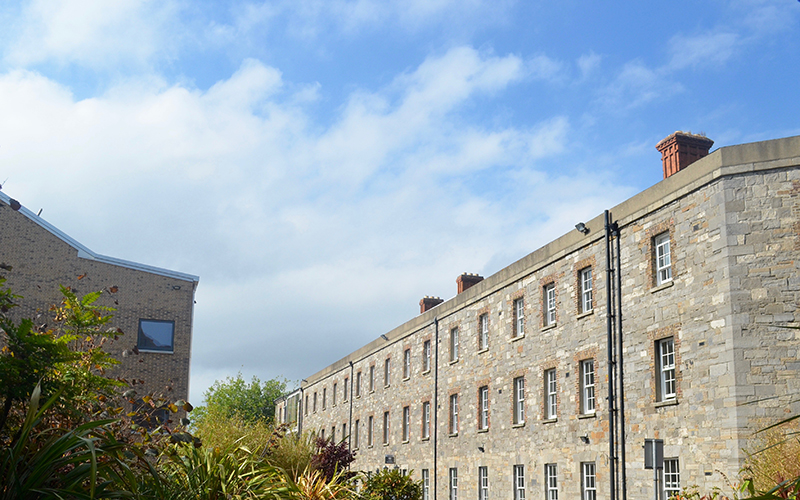 We, the Alumni Relations Office at Griffith College, promise to respect any personal data belonging to our constituents and to keep it safe. Keeping individuals connected to the College and informed about how your data is being used is a key principle of the Data Protection Acts 1988 and 2003, as well as under GDPR. This privacy notice is to inform you why this is important and what your rights are under the Act. We aim to be clear about our processes when we collect your data and not do anything with your information that you wouldn't reasonably expect.
We collect information in the following ways:
When you leave a course of study at Griffith College
Your information may be transferred to the Alumni Database from the Student Records system after you complete or leave your course of study. At that point, the alumni database becomes the primary record of your ongoing relationship with Griffith College, unless and until you commence another course of study with us.
The relationship with Griffith College is lifelong and we continue the relationship with former students as you are enrolled in our Alumni Network from your final year of study. Our alumni team aims to provide support, as well as communicate information and opportunities on a regular basis in order to keep you informed and engaged with what is happening at Griffith College.
When you give it to us directly
You may give us your information in order to sign up for one of our events, register as a user of the Griffith Alumni Network or communicate with us.  
When you give permission to other organisations to share or it is available publicly
The information we get from other organisations may depend on your privacy settings or the responses you give, so you should regularly check them.  This information comes from the following sources:
Third party organisations
You may have provided permission for a company or other organisation to share your data with Griffith College specifically or with 'other organisations' more generally.  This could be when you sign up with a networking site (e.g. LinkedIn, Graduway – which holds the Griffith Alumni Network).
Depending on your settings or the privacy policies for social media and messaging services like Facebook or Twitter, you might give us permission to access information from those accounts or services.
Information available publicly
This may include information found in places, such as: employment information that you have made publicly available via social media; newspaper articles, publications and company websites; or other publicly available sources.
The personal data we store and process may include:
Biographical information

Your gender

Contact details

Information about your time at the College, and other education history

Your photograph

Your professional activities

Membership of groups

Current interests and activities, which may include extracts from related media stories

Family and spouse/partner details, and whether they are also Griffith alumni

Relationships to other alumni, staff and friends

Records of communications, meetings and marketing activities by the College

Volunteering by you on behalf of the College

Registration and attendance at events, and any additional information you provide to facilitate event attendance (e.g. dietary requirements, access/mobility needs)
Sharing your information
We ensure that there are appropriate technical controls in place to protect your personal details. For example our online forms and network are protected and monitored. We undertake regular reviews of who has access to information that we hold to ensure that your information is only accessible by appropriately trained staff, volunteers and contractors.
We may need to disclose your details if required to the police, regulatory bodies or legal advisors. We will only ever share your data in other circumstances if we have your explicit and informed consent.
What we do with your information
Data screening and cleansing, to check if we have accurate contact details for you. We continuously review records of supporters to ensure your data is as accurate as possible. We may consult alternative sources in order undertake these checks, such as: reviewing employment information that you have made publicly available via social media; newspaper articles, publications and company websites; other publicly available sources.
We consider our relationship with alumni to be lifelong. This means that we will maintain a record for you until such time as you tell us that you no longer wish us to keep in touch. In this instance we will delete the majority of your personal data it holds, but will maintain basic personal data to ensure that we do not inadvertently create a new record in the future.
You have a right to ask us to stop processing and using your personal data. If you request it, we will delete the majority of your personal data we hold, but will maintain your education record (if you are an alumnus/a) and basic personal data to ensure that we do not inadvertently create a new record in the future. Contact us on +353 (0) 14163349 or [email protected] if you have any concerns.
We may change this Privacy Policy from time to time.  If we make any significant changes in the way we treat your personal information we will make this clear on the Griffith College website or by contacting you directly.